Long Underwear...
It is November...usually a rainy month with not a lot of sunshine. Lately we've had a bit of a break with the weather and the sun has broken up the dreary shorter days we are so used to in the lull before the Christmas rush. With the clear weather you also get the crisp, even cold, bon
e-chilling freezing temperatures that, as a

Vancouverite

, we aren't used to. I love fall and winter sunshine because the glare of
the sun is not as harsh and
the
refraction of light
fr
om the tilt of the Earth makes everything
look
different .
I d
on't have lots of clothes for this kind of weather though. I only have jeans. I can layer as many shirts and

hoodies

as I want but below the waist I am so cold! Jeans are the worst textile to wear in the chilly weather,
too, as the

freeze
g
oes right
through them, especially if they are a tight fit. Don't get me wrong, I am not the proud owner of a camel-toe, but I like my jeans to be slim not loose fitting.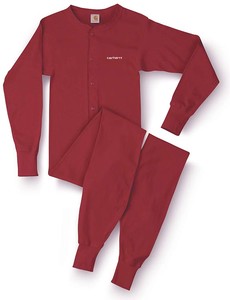 For this particular reason I think I wi
ll purchase a pair or two of long underwear, or at least a pair of tights. I hate being cold, especially my legs, and I would rather layer up than not if I am going out to venture around in the park on a crisp fall day. Yes, I may sound like a wimp, and if you are from Manitoba, I am a wimp. But, instead of walking at a high pace to stay warm, m
issing many exciting new views of the
park, with the seawall re-opened now,
I can enjoy my walks and be out even longer
with the layers . I love the
park (Stanley Park) so much, I can't stand to be distracted from it by a chill up my legs.


Speaking of Stanley Park, and how much I treat it as my own special refuge from my mediocre life, I have shared it with new people in my life
that I meet. The last person was Ray, and before that my ex and I would walk around the park at least once a week, enjoying the beauty it holds and the comfortable silences we
shared. The problem with sharing something so
close to your heart is that, if the person you share the park with leaves, or does you wrong in some way, that refuge is a place that holds memories. Immediately after the hurt occurs, the park is a lonely place, memories shooting

straight

into your heart like red hot daggers. As time passes though, I realize that ole Stanley is my only constant in an ever changing life. At least I can depend on him to be there in my time of need. He can bring forth many great memories, too. Sharing him with others is like sharing my heart, so when someone leaves they take a bit of him too.


A
fter the storm of
2006 I was devastated to see the bald forest, trees everywhere. It was as if my only constant had changed so drastically I couldn't depend on Stanley to relax me. The walk around the seawall was detoured through
many upper paths and

disrupted

my routine. The best part of the storm is that I became more familiar with the park's areas I never visit, including a new eagle nest I had never seen. I
rarely if ever viewed the bay from above, up
where the cormorants roost on the cliffs by the
Lion's Gate Bridge. Prospect Point was considered too tou
risty for m
e, and I still think so but it is beautiful up high at the highest point of the park. The new paths and new planting is
taking place and the park has a new face, the trees very sparse in places where the wind tore through. I now have a new perspective on the park and life as we can all go through storms and be injured. We can also heal and may look a bit different but in the end we are still the
same.
















My refuge has a new look and during the fall and winter I am going to be it's best friend. I will purchase that pair of long underwear so I can spend as much time as I can with my ole pal, Stanley. Maybe I should buy a pair or two for him too.