Well, after a night of drinking, I must say, I am surprised that I survived the day at all. Tuesday night I was supposed to met some friends for some beer, some hockey and hopefully some Jager. Well, after some shopping I m
et up with my buddies. The night was okay but unfortunately, the o
ne friend, whom I have a bit of a crush on, had to leave after only
two beers. At least I got the money he owed me and he looke
d pretty good in shorts and flip
flops... The other one had to leave too and was replaced with another buddy. I drank with him
until the end of the game, after which I disco
vere
d my possib
le drunkenness....I wandered down to meet my boyfriend and continued drinking. We decided that we should go on a day trip to Sechelt the next day, meaning an early start. I made a promise to do this, and somehow I also remember us talking about throwing out our only form of birth control and try to get pregnant. Interesting what people say when they are drunk.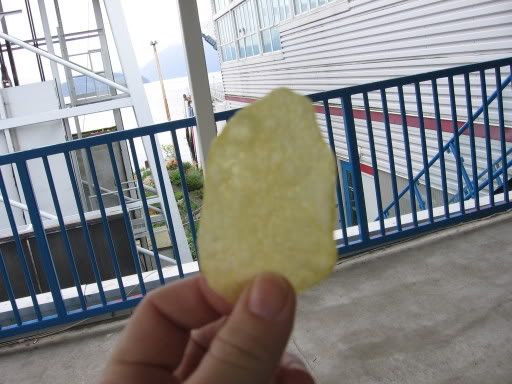 Woke up the next morning feeling like crap--surprise
, surprise! Got dressed, guzzled some
juice, vomited, brushed my
teeth and off we went. I ate a chocolate bar on the way to the ferry and decided chip
s were my next bit of nourishment. I also wondered wh
y BC Ferry employees are using my taxpayer's
dollars to
build this?
On to the ferry we go. The weather was getting wo
rse. Great! The lunch was questionable--the best thing was the coke I guzzled. The scenic photos were quite grey but I guess the fresh air did me some good, considering I was feeling better.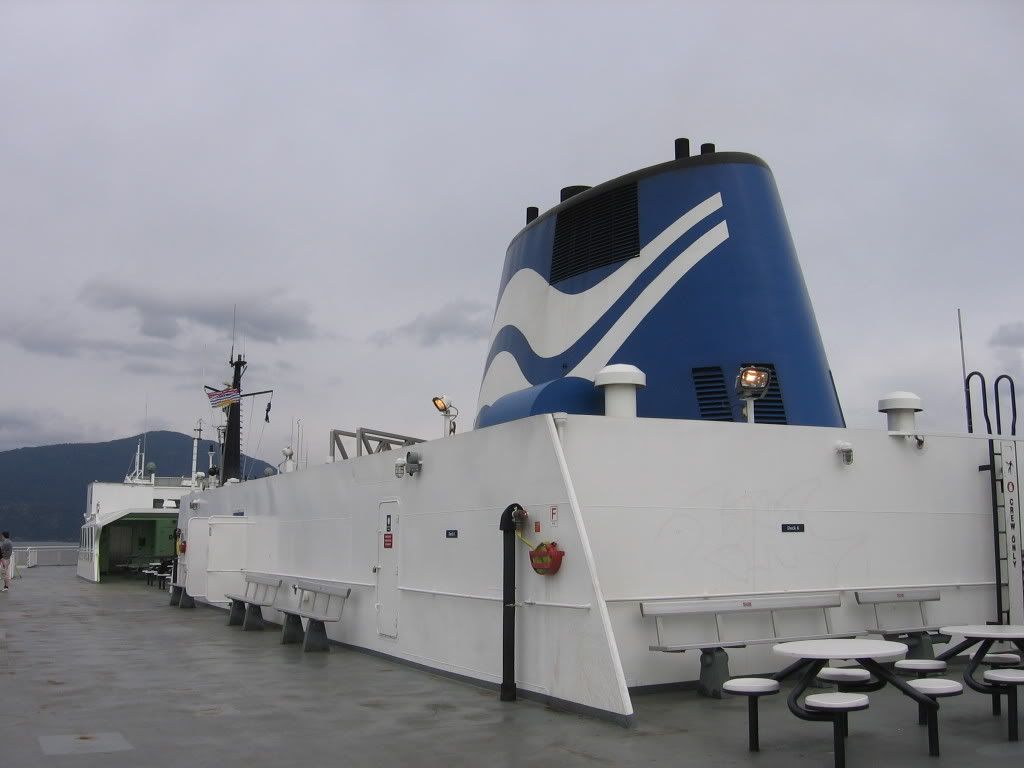 We get to Sechelt and it's raining! Yeah! We wander around for about 2 hours and see loads of eagles, plenty of clouds and the beautiful backdrop of the town. The bottomless gravel pit made eons ago from a glacier. Apparently gravel is shipped all over North America from here.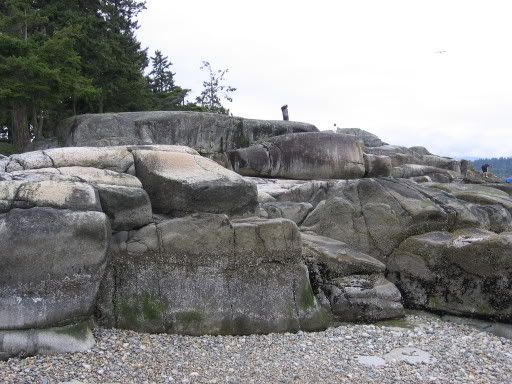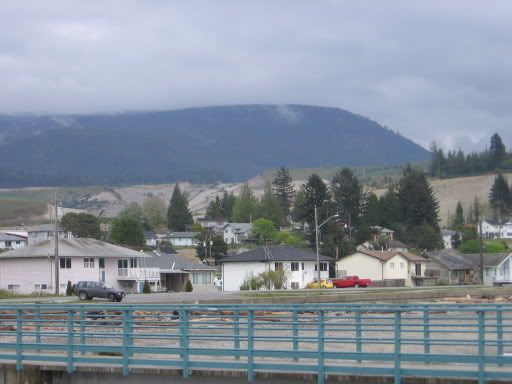 After this bit of wandering we hopped on a bus to visit Gibsons, the place where The Beachcombers was filmed. We went for beers and hockey next door at Gramma's Pub. I also ate some calamari with some horrendously garlicky tzatziki. I still taste it in my breath! Then we were off back home.


Although the travel time totally out weighed the actual touring time, we got out of the city. We had a pretty good time and spent the day together. I also kept my promise of doing this day trip....

....Now about that other drunken suggestion we made? Hmmmm.....We'll see.